Farm Concern International is an agricultural marketplace in Africa that partners with smallholder farmers to generate economic growth and sustainable development for its localities. My client for this project, Meme Kinoti, works for FCI Kenya and is the founder of an FCI fair-trade startup called Equatea. Passionate about his hometown, Nairobi, Kenya, Meme's mission is to employ and fairly compensate the region's smallholder tea crop farmers. He understood that keen branding and packaging would be essential for Equatea's success. That's where we come in...
Working with a team of designers, I was eager to give Meme's vision a tangible form. Deriving inspiration from the organic colors and shapes native to Kenya, we crafted a beautiful brand identity that appreciates the hard work and care that goes into smallholder farms.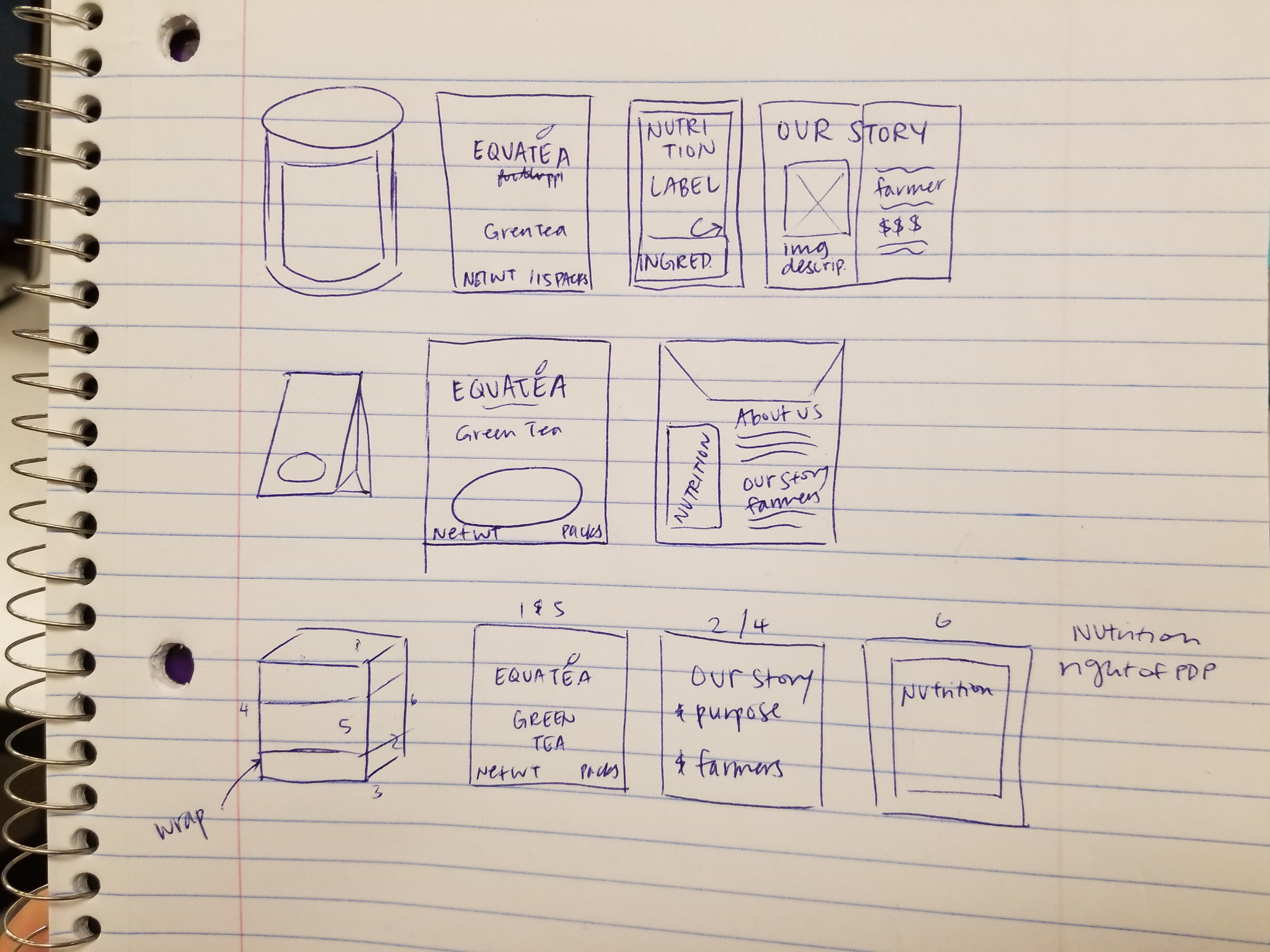 We then held brainstorming sessions for the physical tea package. Sketches and prototypes came to life, and we narrowed our way down to a sleek, one-of-a-kind latching box design. A perforated, removable interior tab acts as a platform for information about the farm on which your tea was harvested!